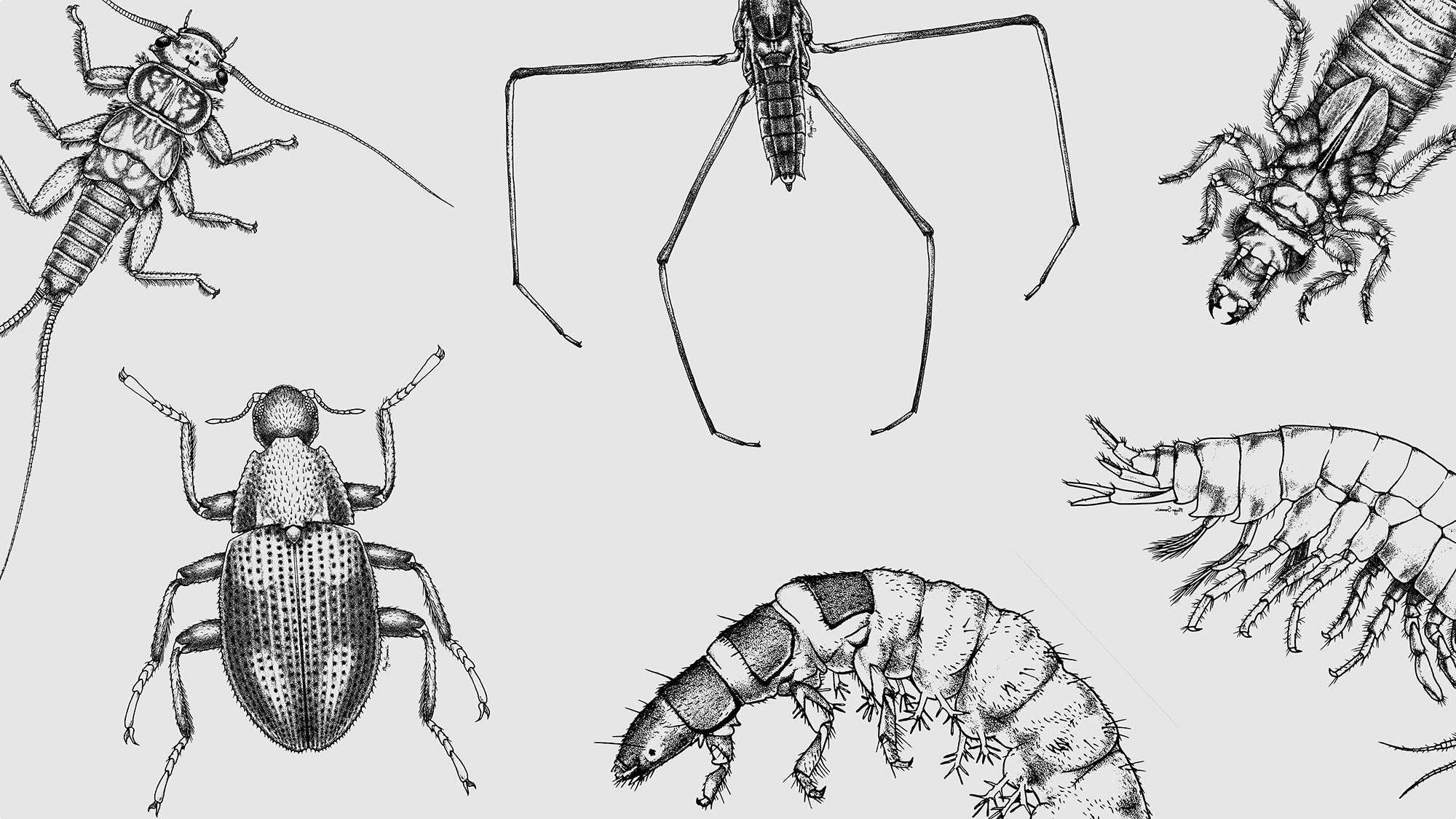 Macroinvertebrate ID Quiz
Practice identifying aquatic macroinvertebrates found in our collection.
Explore the images by zooming and switching views. If you need help, click the tabs on the right-hand panel for hints or to check your progress.
Identify as many as you want. When you are ready to stop, click "Finish" to see how many you identified correctly and which ones you missed.